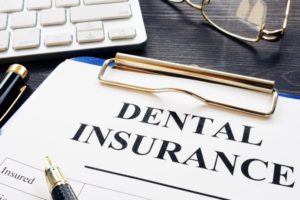 How much do you know about your dental insurance coverage? Many people don't bother to learn about it or get confused by the technical jargon. Not to worry! Your Westlake Hills dentist is here to break down some important information you need to know to better understand how your dental insurance works. From there, you can make sure to maximize your coverage and make the most out of your investment.
How Does Dental Insurance Work?
Did you know that dental insurance is completely different than medical insurance? As such, it's important to understand the basics of how dental insurance works. First, you'll pay a set amount called a premium to start and keep your coverage. Next, you may need to pay for your own dental treatments out-of-pocket until you hit your deductible. Once you reach this limit, your dental insurance benefits will begin to kick in and pay for your dental care. However, this only goes up to your annual maximum. When that number is reached, the responsibility will shift back to you to pay for your treatments. There are also extra terms your plan may include, such as waiting periods, limitation, exclusions, and more that influence how your dental insurance works.
HMO vs PPO
A Health Maintenance Organization (HMO) typically offers a lower overall cost than other types of dental insurances. You can typically expect to pay less for monthly premiums, copays, and coinsurance, and they often have no deductibles. However, coverage only applies to dentists within their network. A Preferred Provider Organization (PPO) is generally more expensive, but you can visit any dentist of your choosing without a referral and still receive coverage.
The 100-80-50 Rule
Once you've reached your deductible, most dental insurance companies will start to pay for your treatments in line with something called the 100-80-50 rule, which means:
100-80% of preventive care such as diagnostics and checkups are covered
80-50% of basic treatments like fillings and root canals are covered
50% or less of major restorations like dental crowns or bridges are covered
The Expenses You're Responsible for
It's important to review the details of your plan so that you know which expenses you're responsible for, which could include:
Premium: A fee for maintaining your coverage for a certain amount of time, usually yearly or monthly.
Deductible: This is the amount you'll need to pay for your own dental treatments before your insurance benefits kick in. Oftentimes, preventive will be covered before your deductible is met.
Co-payments: You'll usually need to pay a flat fee called a co-pay every time you visit your dentist for an appointment.
Coinsurance: Your coinsurance outlines what you need to pay for specific treatments. For instance, if your plan has a 20% coinsurance for fillings, your insurance will cover 80% of the cost of a filling and you'll be billed the remaining 20%.
Understanding your dental insurance is key for making the most of your investment. If you have more questions, don't hesitate to reach out to your Westlake Hills dentist and they'll be happy to help!
About the Practice
Dr. Rebecca Long and her talented team here at Westlake Hills Dental Arts do everything they can to help patients achieve happy, healthy, and beautiful smiles alike. As an insurance-friendly practice, our team members will conveniently file claims on your behalf and ensure your benefits are being maximized. For those without dental insurance, we also offer flexible financing options through CareCredit to help make optimal oral health an achievable goal for everyone. To learn more, we can be reached online or at (512) 328-0155.