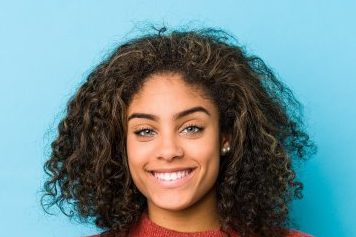 After consuming red wine with friends, coffee before a long day of work, tea to wind down in the evenings, and cola at family cookouts, your teeth likely won't be as white as they once were. Luckily, teeth whitening can remove stains from your pearly whites and give your smile the boost it needs. Though it's an excellent way to boost your confidence and gain a more gorgeous grin, whitening can also lead to sensitivity in some cases. Read on to learn what kinds of things can lead to tooth sensitivity and how you can keep your smile discomfort-free.
Causes of Teeth Sensitivity
Hydrogen peroxide is a common ingredient in teeth whitening products. It causes slight demineralization, which can make your teeth more porous. This exposes the dentin, which is the middle layer of the tooth. This causes a temporary increase in sensitivity, but it will go away once the minerals have been restored. Additionally, the way that whitening treatments affect your smile will vary depending on the formulation, concentration, dosage, and your health history.
Bleaching trays from store-bought kits can also cause sensitivity. This is because they aren't customized and may not fit properly. If the whitening gel in them spills out, it can get onto your gums and cause irritation. Things like cool air or brushing and flossing your teeth after whitening can also cause short but intense bursts of discomfort. This is usually due to issues such as the dentin being exposed, gum recession, or tooth decay. The peroxide in whitening treatments can also irritate teeth with cavities or infected gums.
How to Prevent Teeth Sensitivity
Luckily, teeth sensitivity is usually temporary. It typically stops once you've completed your whitening treatment. Professional whitening is also much less likely to cause sensitivity. If the discomfort continues, tell your dentist so they can get to the bottom of things. There are also several things you can do to prevent discomfort, including:
Wait – Take breaks between whitening sessions so any discomfort or irritation you're experiencing will have an opportunity to subside.
Reduce – Using less whitening gel in your trays or switching to one with a lower concentration will help lessen sensitivity.
Use the right toothpaste – Desensitizing toothpaste blocks pain signals, so it can help reduce discomfort caused by teeth whitening.
Avoid – Hot, cold, sweet, acidic, and sour foods or drinks can cause additional irritation to already sensitive teeth, so they should be avoided until the discomfort goes away.
Though teeth sensitivity after whitening is possible, professional services will be less likely to cause discomfort. Set up an appointment with your dentist so they can help you finally achieve the beautiful smile of your dreams!
About the Practice
If you want a whiter smile, Dr. Rebecca Long and her skilled team at Westlake Hills Dental Arts can help. They offer in-office Zoom teeth whitening treatments that only require a single two-hour appointment. They also give patients who undergo this in-office treatment complimentary, custom-made bleaching trays and a tube of teeth whitening solution to touch-ups their smiles at home so their results last even longer. For more information on teeth whitening or to schedule an appointment with Westlake Hills Dental Arts, visit their website or call their office at (512) 489-9157.