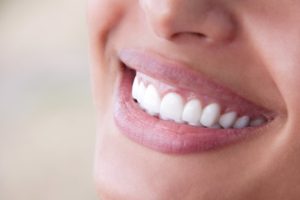 Do you feel self-conscious about the appearance of your smile? The good news is that it's never been easier to erase dental imperfections and get the beautiful pearly whites you've always wanted! While there are plenty of cosmetic dentistry services to choose from, veneers in West Lake Hills are one of the most popular options. These thin shells of dental porcelain have the ability to let you redesign your smile exactly to your liking with stunning and durable results. Read on as we cover five of the most popular benefits of veneers.
1.) Veneers Are a Comprehensive Solution
Chips, cracks, stains, gaps, and other dental imperfections are no match for veneers. Veneers can correct a wide array of issues, which is why they've been called everything from permanent teeth whitening to instant orthodontics. Whether you have one noticeable flaw on a front tooth or you don't know where to start with your smile, veneers can help.
2.) Enjoy Quick & Easy Results
In most cases, it only takes two quick and easy appointments to perfect your smile with veneers. You won't need to do much, if anything, to prepare for them either! During the first appointment, your teeth will be etched and impressions will be taken. Over the next week or so, you'll wear a set of temporary veneers to "test drive" your smile. Then, you'll return to have them removed and replaced with your beautiful permanent veneers.
3.) Show Off an Incredibly Natural-Looking Smile
Dental porcelain is well-known for how much it resembles healthy enamel. Not only can it be precisely shaded to match the color of the surrounding teeth for seamless results, but it reflects light just light enamel. Once in place, no one will be able to tell that you have veneers!
4.) Veneers Can Easily Last for Years
Dental porcelain is as durable as it is beautiful. It's resistant to both stains and chips, allowing you to live life to the fullest without worry. Most veneers will last about 15 years until they need to be replaced by a new set, but with the proper care, yours may last up to 30 years!
5.) Care for Your Veneers with Ease
Perfecting your smile with veneers won't come with a new, complicated daily dental routine. Caring for your veneers is as easy as practicing great oral hygiene and avoiding habits that can damage your natural teeth as well as your veneers. Simply use a soft-bristled toothbrush, non-abrasive toothpaste, and waxed dental floss to keep your smile looking and feeling its best for many years to come.
When it comes to improving your smile, veneers are the premier choice. If you're interested in getting them, call your cosmetic dentist today to set up a consultation.
About the Practice
At Westlake Hills Dental Arts, Dr. Rebecca Long and her team are committed to providing down-to-Earth dentistry that is custom-crafted to meet your unique smile goals. That's why she's taken hundreds of hours of continuing education in a wide variety of topics and outfitted her practice with the latest dental technology! If you're ready to get the smile of your dreams, Dr. Long and her team are ready to help with a bevy of cosmetic services, including veneers. To schedule your consultation, she can be reached online or at (512) 489-9157.