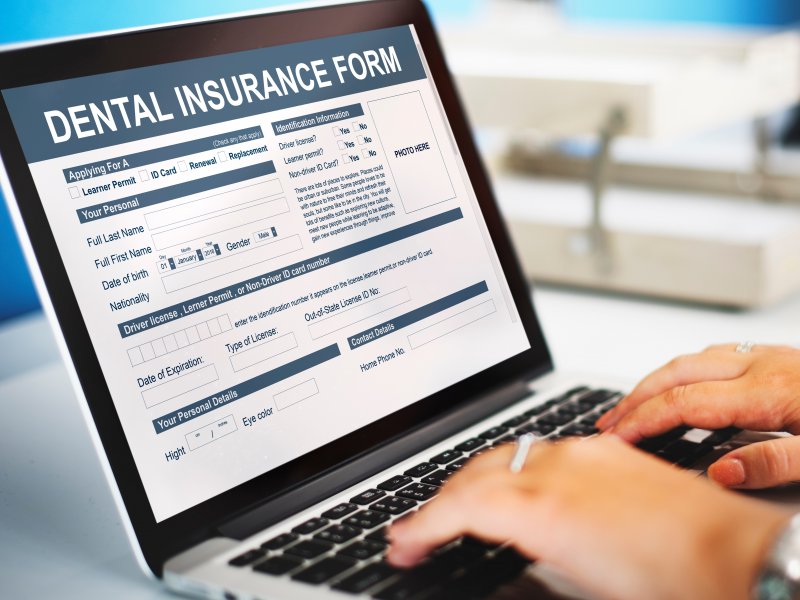 Dental insurance may not be your favorite thing to invest your time thinking about, but by doing so you can save a lot of money in the long run. Dental insurance doesn't work exactly like medical insurance does, so it can be challenging to navigate at first. Here are some tips to help you fully maximize your dental insurance benefits and get the most out of your monthly investment.
Attend Cleaning and Checkups Twice Annually
If you aren't seeing your dentist every six months for cleanings and checkups, you aren't even close to fully maximizing your benefits. When you attend these regular appointments, you can prevent the development of oral health issues. Your hygienist will thoroughly clean your smile, and your dentist will examine your mouth to ensure there aren't any existing issues that need to be addressed. When you catch small problems now, you might be able to avoid more invasive, costly treatments later on. For example, if your dentist treats a cavity with a filling, you might be able to avoid root canal therapy or an extraction. Your dental health and overall health go hand-in-hand as well. When you attend regular cleanings and checkups, you can prevent gum infections that can lead to other serious health issues throughout your body.
Choose a Dentist Based On Level of Care
If you have a PPO plan, this gives you the ability to choose any dentist that you'd like, even if they aren't on your list of in-network dentists from your insurance company. Often the out-of-network benefits you receive are the same or only slightly higher than in-network benefits. You are better off with the dentist of your choice than missing out on dental care altogether because you are basing your decision on in-network vs. out-of-network dentists. We recommend choosing a dental office that provides you with the highest quality of care in a safe and comfortable environment, with caring and experienced professionals.
Review Your Benefits
The end of the year is approaching, so now is a great time to look over your dental benefits again. By knowing exactly what is covered under your plan and when it will reset, you will be able to better maximize your coverage. For more insurance plans, the benefits reset at the end of the calendar year. This means that you are left responsible for paying your deductible again in January. Any remaining benefits do not carry over to 2023.
Get the Dental Treatments You're Putting Off
If you've been putting off getting a new filling or replacing an old dental crown, now is the time to do it. By using this year's benefits, you can avoid having to pay more thanks to your deductible not renewing until January. By maintaining excellent oral health and getting any needed procedures, you can save yourself time, discomfort, and money.
If you need more help understanding how your plan works, don't hesitate to ask your dental team. This way, you can work to fully maximize your coverage.
About the Author
Dr. Rebecca Long earned her dental doctorate from the University of Illinois at Chicago College of Dentistry and is committed to continuing education to keep her knowledge and skills sharp. Currently, she is a proud Fellow of the Academy of General Dentistry. For more information on dental insurance or to schedule an appointment at her office in Austin, visit her website or call (512) 489-9157.