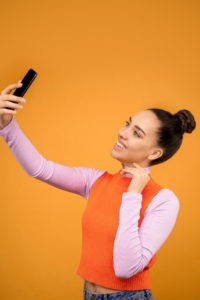 If you're embarrassed by stained, chipped, or gapped teeth, your cosmetic dentist in Westlake Hills can turn the smile of your dreams into reality. While many people believe they can't afford cosmetic dentistry, it's not just for celebrities. You don't have to be rich or famous to invest in your self-esteem or quality of life. Here are 4 budget-friendly options for a picture-perfect smile.
1. Porcelain Veneers
Veneers are associated with a hefty price tag, but they can be the most cost-effective option to correct several imperfections using one minimally invasive procedure. Bonding customized thin shells to the front surfaces of your teeth allows you to treat chips, cracks, stains, and gaps between teeth using a method that can last for a decade or more. You'll enjoy quick results without needing to pay for multiple procedures.
2. Metal-Free Dental Crowns
All-ceramic material is used to craft a customized crown that will blend in with your natural teeth. They are metal free for a biocompatible solution that supports your general wellness. Although they aren't made of metal, all-ceramic crowns are durable and can last for 10 years or longer with the right aftercare, like brushing and flossing.
3. Cosmetic Dental Bonding
Cosmetic bonding offers a lot of bang for your buck. A composite resin can fix many aesthetic flaws, like decay, exposed tooth roots, and chips. It's shaded to match your enamel, so no one will know it isn't part of your natural tooth. After just one appointment, you can have a beautiful, confident smile using a quick, convenient method.
4. Teeth Whitening
Teeth change color with age, but you can turn back the clock with a whitening treatment. Your teeth can get up to 8 shades whiter during your lunch break with an in-office whitening system. You'll benefit from lasting results, so you can stop wasting money on ineffective OTC products.
Invest in an Attractive Smile
You have many options to keep cosmetic dentistry affordable, like using your dental insurance. It's rare for insurance companies to pay for elective procedures, but there are exceptions if a treatment is medically necessary. Many cosmetic services offer restorative benefits, like bonding and dental crowns. Your dental insurance can pay up to 80% of the expense after meeting your deductible. Your dentist will help you maximize any appropriate benefits.
You can also pay for your new smile using a monthly payment plan with little or no interest through a third-party financing company, like CareCredit.
Your financial situation should never get in the way of achieving your best smile. Your dentist will help you achieve a red-carpet smile without costing you an arm or a leg.
About Dr. Rebecca Long
Dr. Long achieved her dental degree from the University of Illinois at the Chicago College of Dentistry and has completed over 600 hours of continuing education in advanced services, like cosmetic dentistry. Dr. Long has attended both the Spear Education Center and the Dawson Academy. If you are ready to improve your smile, contact our office today to request your consultation.