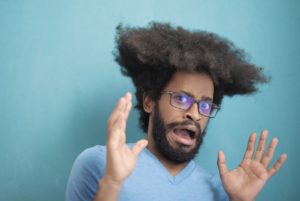 A beautiful smile is associated with youth, success, and confidence, but few people have attractive teeth naturally. Although cosmetic dentistry can help, it's attributed to a hefty price tag. As a result, people are turning to social media to find the latest at-home hacks to revamp their pearly whites. There are endless dental TikTok trends targeting stains, chips, and other issues, but you may want to think twice before giving them a try. Here are 4 DIY trends that can destroy your smile. 
1. Filing Down Front Teeth
Teeth come in several shapes and sizes. Many online influences are encouraging their followers to treat large, abnormally shaped, or chipped teeth at home by filing their teeth. Although a nail file might seem like the perfect solution to reshape your teeth, it can cause irreversible damage. Once your enamel is gone, it's gone for good. Removing too much can leave your smile vulnerable to decay, infections, sensitivity, and breaks.
2. Lemon Juice Teeth Whitening
Lemon juice has been a popular DIY teeth whitening method for years. While it may lighten stains, it can erode your enamel because it is acidic. Thin enamel can cause tooth sensitivity and make your teeth more vulnerable to discoloration.
3. Charcoal Teeth Whitening
Charcoal is used around the world for various beauty hacks, like facial peels. It has also become a popular method to combat tooth discoloration. However, charcoal toothpaste and powders are abrasive, which can scratch and remove your enamel. Your teeth can get darker as you lose enamel because more yellowish dentin will be visible.
4. DIY Braces
Braces can be expensive, especially if you only need minor movements. You might have watched people online use small elastics, paper clips, and other random objects to straighten your teeth. However, there's an art and science behind moving teeth. DIY orthodontics can leave you at risk of serious issues, like tooth loss.
Options for a Stunning Smile
You can have the confident, attractive smile you desire without the risk. Despite the rumors, cosmetic dentistry is affordable for people from all walks of life because of the diversity of treatment options. There's a solution to fit your budget, including:
Porcelain Veneers
Metal-Free Dental Crowns
Cosmetic Dental Bonding
Teeth Whitening
Your cosmetic dentist will examine your mouth and learn more about your concerns to create a personalized plan to enhance your smile safely. They have the solutions you need to achieve a picture-perfect smile without the risks of dangerous online dental trends.
If you're ready to turn the smile of your dreams into reality, invest in the qualifications of a professional. Don't trust your pearly whites to a video on TikTok. Contact your cosmetic dentist to schedule your consultation.
About Dr. Rebecca Long
Dr. Long earned her dental degree at the University of Illinois at the Chicago College of Dentistry and has regularly continued her education in all aspects of dentistry, including cosmetic services. She has the qualifications and training you can trust to enhance your smile. Contact our office today to schedule an appointment.