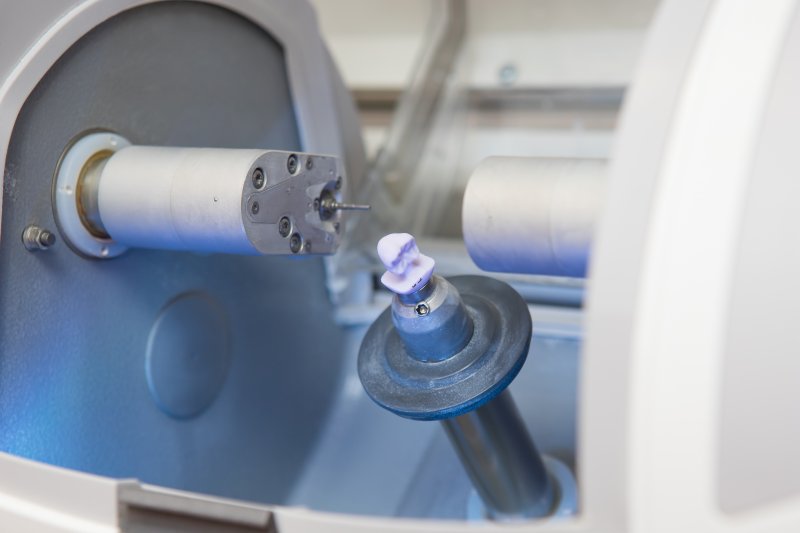 If you have a decayed tooth, you likely need a dental crown. After all, the latter protects your pearly white from damage and improves its looks! That said, you may need a restoration quickly if your issue is severe. In that case, it'd be a good idea to opt for a CEREC crown. This kind is custom-crafted by dentists in a single visit. If you'd like to learn more about it, your local practice can explain. Here is a summary of CEREC dental crowns, how they're made, and how long they take.
What's a CEREC Crown?
For starters, CEREC is just an acronym. It refers to Chairside Economical Restoration of Esthetic Ceramics —an advanced method of making dental restorations. In particular, the latter uses computer technology to craft dental crowns quickly.
As you might expect, then, a CEREC crown is made from the above method. It thus fits perfectly over a damaged tooth and blends naturally with your smile.
The CEREC Process
Given the tools involved, you might think CEREC crowns are hard to create. In truth, though, the process of crafting one is fairly simple.
You see, all the dentist needs from you is a photo — a 3D impression — of your teeth. They'll then use that photo in the CEREC machine, which fabricates the crown from a block of porcelain. Since the computer models are highly accurate, the prosthetic is milled precisely.
Once the crown is made, a practice preps it to match your natural teeth. In other words, the dentist will glaze it and ensure its color blends with your enamel. From there, the dentist will attach the CEREC crown to your prepared tooth.
How Long Does a CEREC Crown Take?
Traditional crowns take weeks to make, so you may assume the same is true of CEREC ones. However, you can actually get the latter in just one visit.
The truth is that the whole CEREC process only lasts two hours. In fact, you can even watch the dentist perform it! As such, you can walk out with your new crown the same day impressions are taken.
In the end, a CEREC crown doesn't take long to make. Therefore, consider getting one from your local practice!
About the Practice
Westlake Hills Dental Arts is based in Austin, TX. As led by Dr. Rebecca Long, the practice continues its long tradition of giving patients relaxed and personalized treatment. To that end, it offers preventive, cosmetic, and restorative dentistry, including emergency procedures. Whether your teeth need a cleaning, a crown, or even a replacement, the Pace team can help! For more information or to book an appointment, you can reach them at their website or by phone at (512)-489-9157.