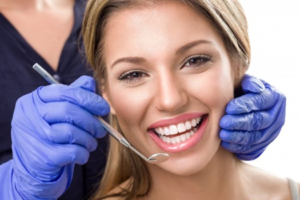 Your smile is often the first feature that strangers notice about you, meaning that you should take steps to ensure that your pearly whites look their absolute best! Cosmetic dentistry is arguably one of the best ways to go about this, and a skilled cosmetic dentist can easily help you unlock your grin's fullest potential, no matter what your needs are! Here are some tips for helping you find the right dentist for the job.
1. Check Their Education & Specialized Training
Not every dentist is fully specialized in cosmetic dentistry; cosmetic dentists who receive ongoing education will have proof of being up to date on the latest techniques, and they will sport all the necessary tools and the knowledge and training to use them. You can also check the dentist's bio on their website to see which professional organizations they're a part of; some notable ones to look for include the American Dental Association and the Academy of General Dentistry. Being a part of these organizations showcases a special commitment to their field and bodes very well for your treatment.
2. Consider Both Good and Bad Reviews
Whether it's a word-of-mouth review or something posted online, both good and bad reviews can be informative and insightful when you're considering a cosmetic dentist. If you have a friend or family member who can tell you about the visit or even show you their results, you'll have a great idea of what to expect. Before and after photos can be very enlightening; plus, dentists often take a great deal of pride in what they do and love showing off their work, so don't hesitate to ask about looking at their photo gallery!
3. Think About Your Smile Goals
Maybe you need an affordable treatment option, like teeth whitening or bonding, or something super-specialized like veneers. Or perhaps it's less about the treatment and more about you preferring to have a written treatment plan laid out for you. There's also the possibility that you need the procedure done within a certain timetable; everyone's situation is different and requires individual attention! In any case, be mindful of your wants and needs, as well as your budget and timetable, and keep your prospective dentist in the know.
About the Author
Dr. Rebecca L. Long received her DDS from the University of Illinois at Chicago College of Dentistry and has taken countless hours of continuing education in a wide range of fields, including cosmetic dentistry! She's also a proud Fellow of the Academy of General Dentistry, a distinguished achievement. Her practice in Austin is thrilled to offer an exceptional level of care, with all sorts of available cosmetic services that are certain to help you achieve the bright and white smile you've always dreamed of! If you have any questions about the article or would like to schedule a visit, you can contact Dr. Long through her website or by telephone: (512) 489-9157.