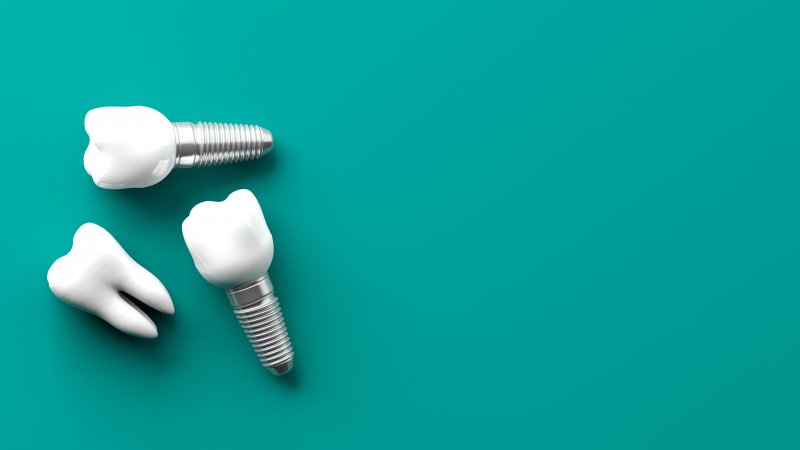 Are you thinking about restoring your smile? Approximately 178 million Americans are missing at least one tooth, so you aren't alone. Fortunately, there are a variety of tooth replacement options out there to complete your smile with dental implants being a preferred method. Thanks to their ability to restore the root of your missing tooth, you can benefit from them for many decades or even the rest of your life! Here are some of the reasons why you should consider getting implants this summer.
Dental Implants Feel Natural
With dental implants, you don't need to worry about slipping, sliding, clicking, or discomfort associated with your tooth replacement. You won't need to stay away from your favorite foods either. Dental implants are anchored in your jawbone, allowing you to enjoy a complete, nutritious diet without ever feeling stressed about your teeth. You may even forget that your dental implants are there!
Dental Implants Look Like Real Teeth
When the camera comes out to capture memorable events, you won't feel the need to shy away or cover your smile. Dental implants can give you newfound confidence that you haven't had previously. This can help you to expand your social circle, lift yourself up in your career, and enjoy life more now that you have no gaps in your smile.
Dental Implants Make You Look Younger
One of the unfortunate effects of tooth loss is facial sagging. This happens because your jawbone is no longer being stimulated by your missing teeth, so it will begin to deteriorate. This can make you appear much older than you actually are, making it difficult for you to feel youthful and energetic. Dental implants help to support your facial muscles and are the only tooth replacement option that can prevent bone loss. This could take a decade off your appearance!
Dental Implants Are Permanent
You can reap the benefits of dental implants for many decades or even the rest of your life! Dental implants fuse to the jawbone in a process called "osseointegration." Ultimately, they become a part of you. This allows them to stay sturdy for a long time. You may never have to worry about your missing teeth ever again!
If you are eager to get your smile back, there is no better time to get started than now. By investing in dental implants, you can show off beautiful, natural-looking pearly whites for many years to come!
About the Author
Dr. Rebecca Long earned her dental doctorate from the University of Illinois at Chicago College of Dentistry. She is committed to continuing education, having completed over 600 hours so far in her career. Dr. Long earned her Fellowship in the Academy of General Dentistry – an honor accomplished by only 6% of dentists in the country! To learn more about dental implants or to schedule a consultation at her office in Austin, visit her website or call (512) 489-9157.