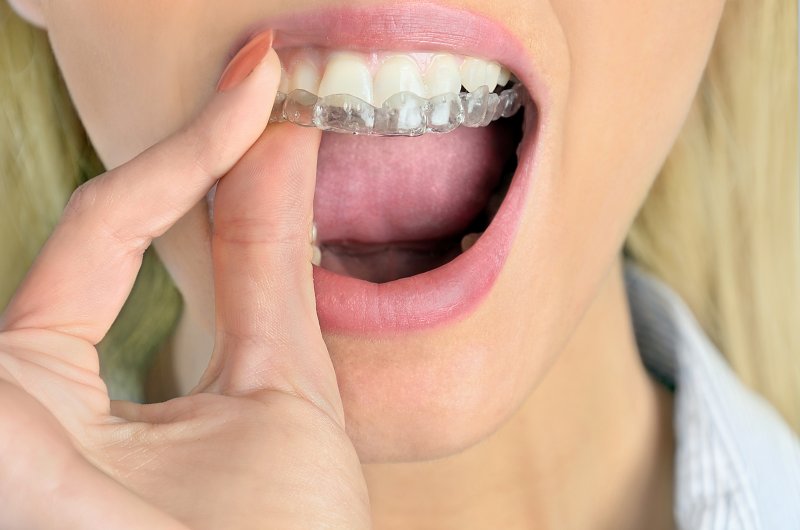 If you have bruxism, your dentist may have recommended that you get a nightguard to protect your teeth. This prevents long-term damage to the teeth. Most of the time, this dentist will also offer to make this nightguard for you—however, many patients are tempted by the much cheaper over-the-counter nightguards that are readily available.
If you're currently facing this choice, there are a few things that may be on your mind. This blog aims to outline the differences between the two, and what you should consider if you're making that choice.
What Will You Get From An Over-the-Counter Nightguard?
If you're considering options other than what your dentist would give you to protect your teeth, it's worth taking a look at what you'd probably find when you went to your local pharmacy.
Typically, there are two kinds of night guards readily available for sale. The first is the one-size-fits-all night guard which has no real way of adapting itself to your particular smile. These may wind up incidentally fitting you well, but this is by no means a guarantee. Even if it does fit your teeth decently well, these nightguards may move around when put under the pressure of bruxism.
There are also so-called "boil and bite" nightguards, which are softened via hot water and then hardened to fit the shape of your teeth. While they're more secure, they're usually made of cheap plastic and offer less in terms of protection than what you'd get in a professional context.
The Importance of a Professionally Crafted Nightguard
If your nightguard isn't adequately protecting your teeth, then the effects of bruxism may affect the look, feel, and long-term health of your smile. That's without even considering the comfort that comes from having a thin, durable, and well-fitting mouthguard. The sleep you'll get and the protection of your teeth will make the money you spend on a good nightguard worth it.
About Our Practice
Dr. Rebecca Long is an experienced dentist who has the skills and knowledge necessary to provide exceptional, comfortable care to all kinds of patients. She loves getting to know her patients on a personal level, which allows her to make her treatment plans customized to each patient. Dr. Long received her degree from the University of Illinois at Chicago College of Dentistry, and since then she has completed well over 600 hours of continuing education to bolster her clinical knowledge.
If you have any questions about nightguards, she can be reached at her website or by phone at (512) 489-9157.