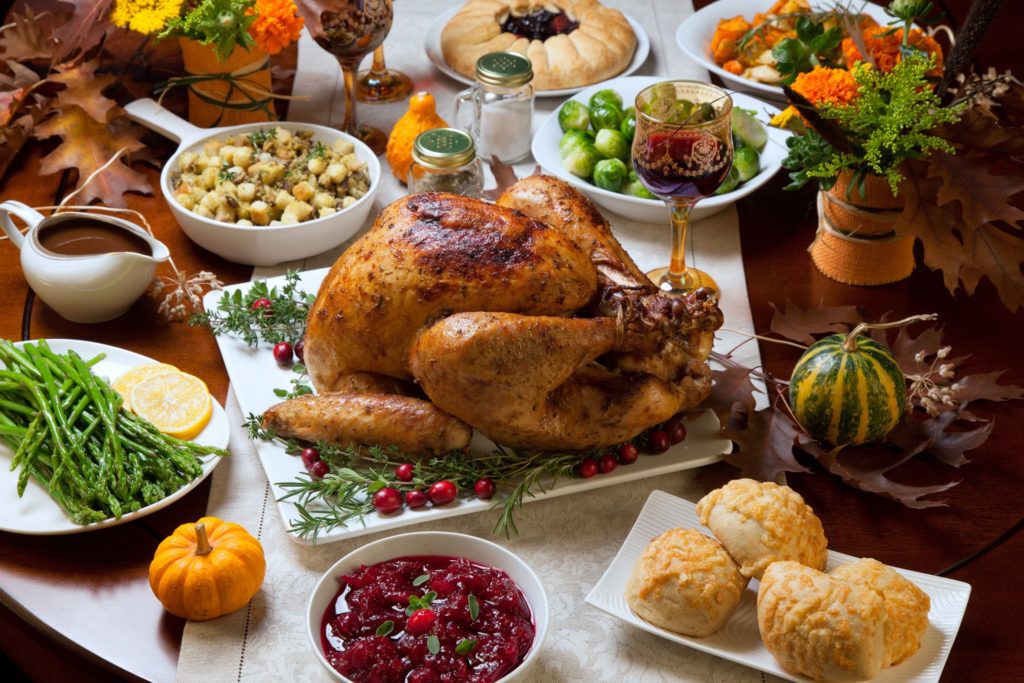 Are you concerned that indulging in blueberry pie will stain your teeth? Are you contemplating skipping the stuffing because you're worried about cavities? Don't worry – you can enjoy all of these delicious dishes and more in moderation. Plus, there are several tooth-friendly Thanksgiving treats that are actually good for your smile! To learn what they are, read on.
1. Turkey
If the turkey is the star of your Thanksgiving spread, you'll be happy to hear that this protein-packed dish makes the list of tooth-friendly treats! Just make sure to keep some floss on hand to remove any particles that get lodged between your teeth. And, of course, don't forget to complete your oral hygiene routine that evening before going to bed.
2. Green Bean Casserole
Of course, green beans aren't exactly healthy when combined with creamed soups, French onion strings, and other additives. However, on holidays like Thanksgiving, you have to get the vitamins and nutrients where you can! Since the base of this dish is green beans (which helps fight inflammation and is a great source of potassium), it's a win in our book.
3. Mashed Sweet Potatoes
Mashed potatoes are good, but have you ever had mashed sweet potatoes? Since this starchy vegetable is loaded with Vitamin A and Vitamin C, filling your plate with a healthy serving will satisfy your taste buds without harming your oral health!
4. Macaroni and Cheese
You might be surprised to see macaroni and cheese on this list. However, the calcium and Vitamin D found in this savory side can actually help keep your teeth strong. You can make this dish even more smile-friendly by adding some vegetables to it, like steamed broccoli!
5. Pumpkin Pie
Did you know that pumpkin is loaded with Vitamin A? This vitamin plays an essential role in keeping your gums healthy and your enamel strong, so it's a good idea to incorporate this ingredient into your diet where you can. Of course, the added sugar that comes with pumpkin pie isn't necessarily ideal, which is why it's best to only indulge in a piece or two.
About the Doctor
Dr. Rebecca Long is a top-rated dentist in Austin who has been helping her community smile brighter for years. She is also very close with her family and loves spending time with them, especially over special holidays like Thanksgiving. That's why she focuses on helping her patients navigate the season of sugar – the last thing you want is to start 2024 with a mouthful of cavities! If you have any questions for Dr. Long about your oral health or you'd like to schedule your next checkup and cleaning, don't hesitate to visit our website or call (512) 328-0155.